White Hot, 2022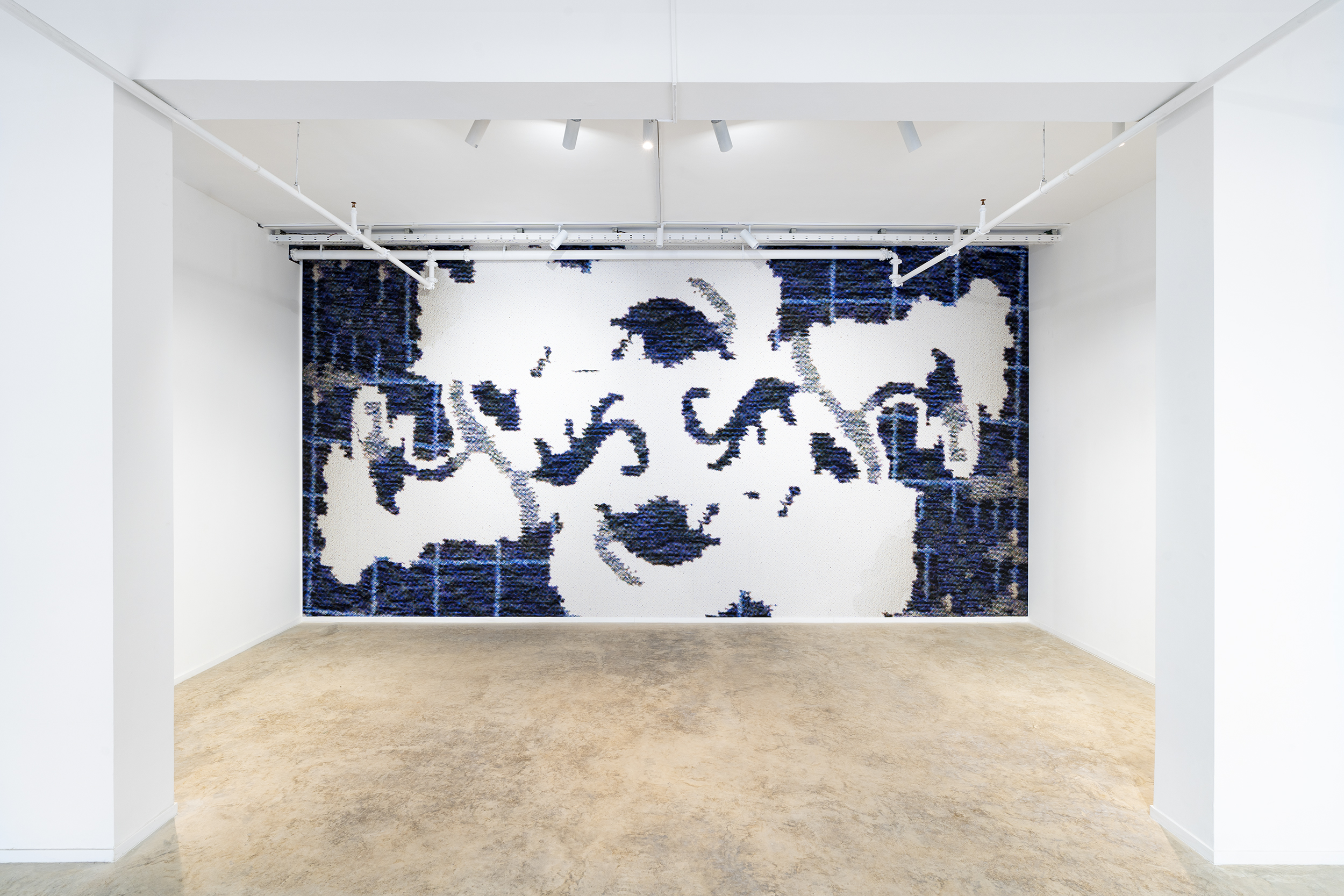 Many well-known Israeli fashion companies, including ATA, Maskit, Comme Il Faut, Doron Ashkenazi and others used to (and still) produce their clothes beyond the Green Line, in the Triangle area, and in the Palestinian Authority. And so, over the years, a "back-to-back" procedure has taken root, outlining an organised and coordinated procedure of transferring goods in the no-man-land and liminal territories along the border. Fashion companies that make their clothes in factories in Hebron, Ramallah, Tulkarm, and Gaza transfer goods from a truck on one side of the border to a truck on the other side at pre-agreed points. The procedure is usually carried out in the dead of night, under the radar of law enforcement authorities, but with their full knowledge: a twilight zone of collaboration between neighbours.
Shir Raz points to this transfer procedure as representative of the local political reality and a possibility of visually mapping meeting points at informal border crossing. Since the "back-to-back" procedure usually takes place under the cover of darkness, security forces monitor its operation using thermal vision devices, located along the border and used for observation and documentation. Thermal photography exposes an optical scale that is not visible to the human eye and is based on the objects' temperature rather than reflected light. The photographic output appears in a monochromatic spectrum.

Raz's new body of work, which is based on the processing of patterns originally designed by the Israeli fashion companies that manufacture on the other side of the border, walks the line between thermal photography and textile design. Her prints are deceptive in their scale and point of departure, and reference weather thermal imagery, the world map projection, a closeup through a fortified lens, oriental patterns designed by the various fashion companies, and surveillance and monitoring footage of security forces.